Enjoy Perfect
Zzz's

& More Time
Convenience
With the Covermade® Comforter, you can make your bed in 10 seconds, giving you more time to get ready for your day with less rush and zero stress.

Better Sleep
Never wake up with cold feet or shivering again! The Covermade® Comforter keeps bedding in place and prevents your partner (or you) from stealing covers at night.

5-Star Bedroom
Relaxing in a luxurious, perfect-looking bedroom after a long day has never been easier. Our comforter is also beautifully finished, so your room is always guaranteed to impress.
Day
Save time in the morning
Keep your bedroom looking great
Increase your productivity
Night
Keep covers in place
Eliminate cover-stealing
Get better sleep!
Highly Rated
We have been bringing better sleep and hassle-free mornings to thousands of people for over 10 years. See why our customers keep coming back!
Try Risk - Free
Experience the easiest way to get a good night's sleep and make your bed in seconds with our 7-Night Risk-Free Trial.
No Hassle
If you don't absolutely love your purchase, return it within a week of delivery and get a full refund. Plus, we cover the shipping!
Everything You & Your Bedroom Needs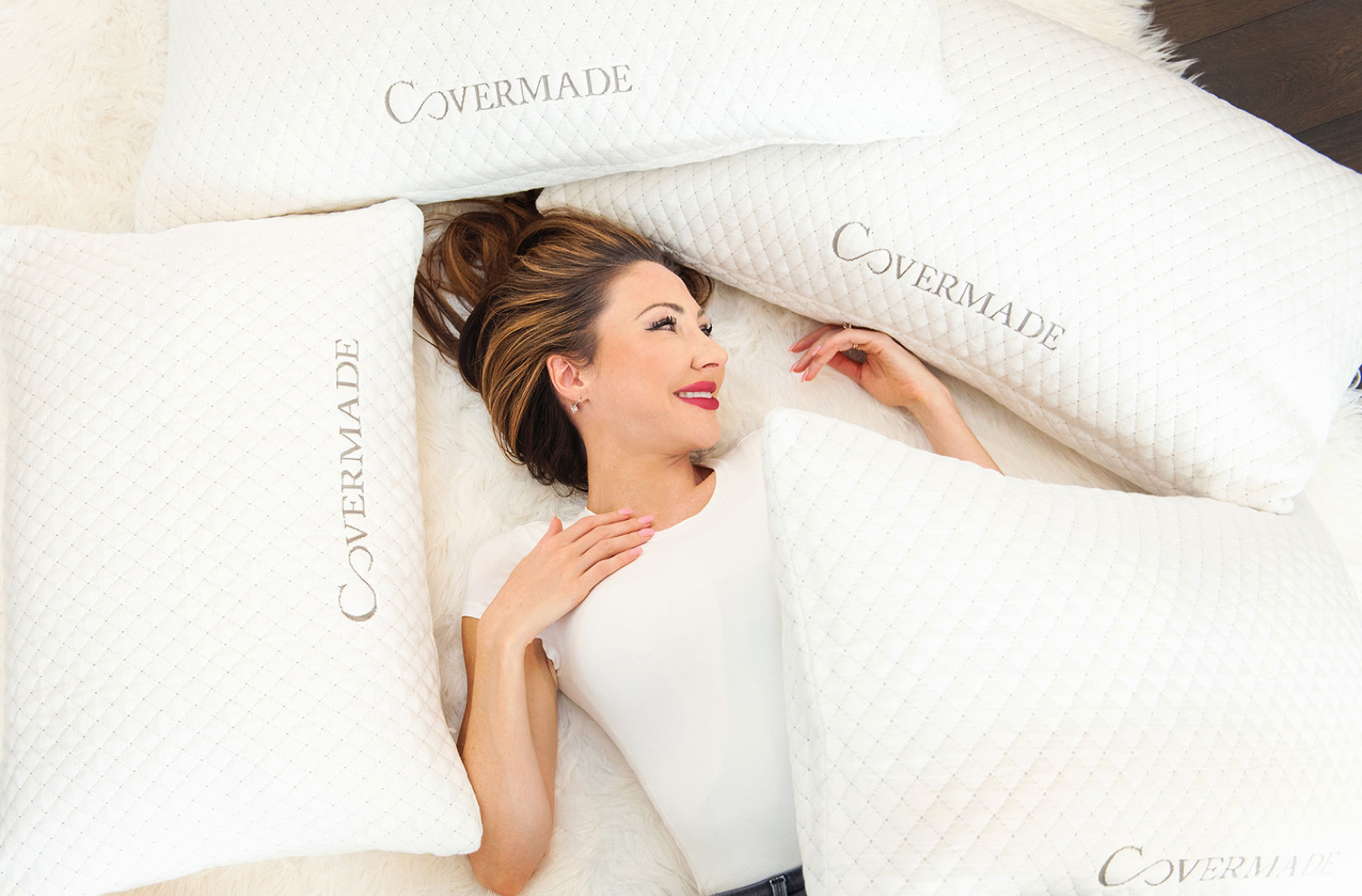 Finally, get a well-deserved rest with a cooling and breathable pillow that offers the best support for every sleeping position.
shop now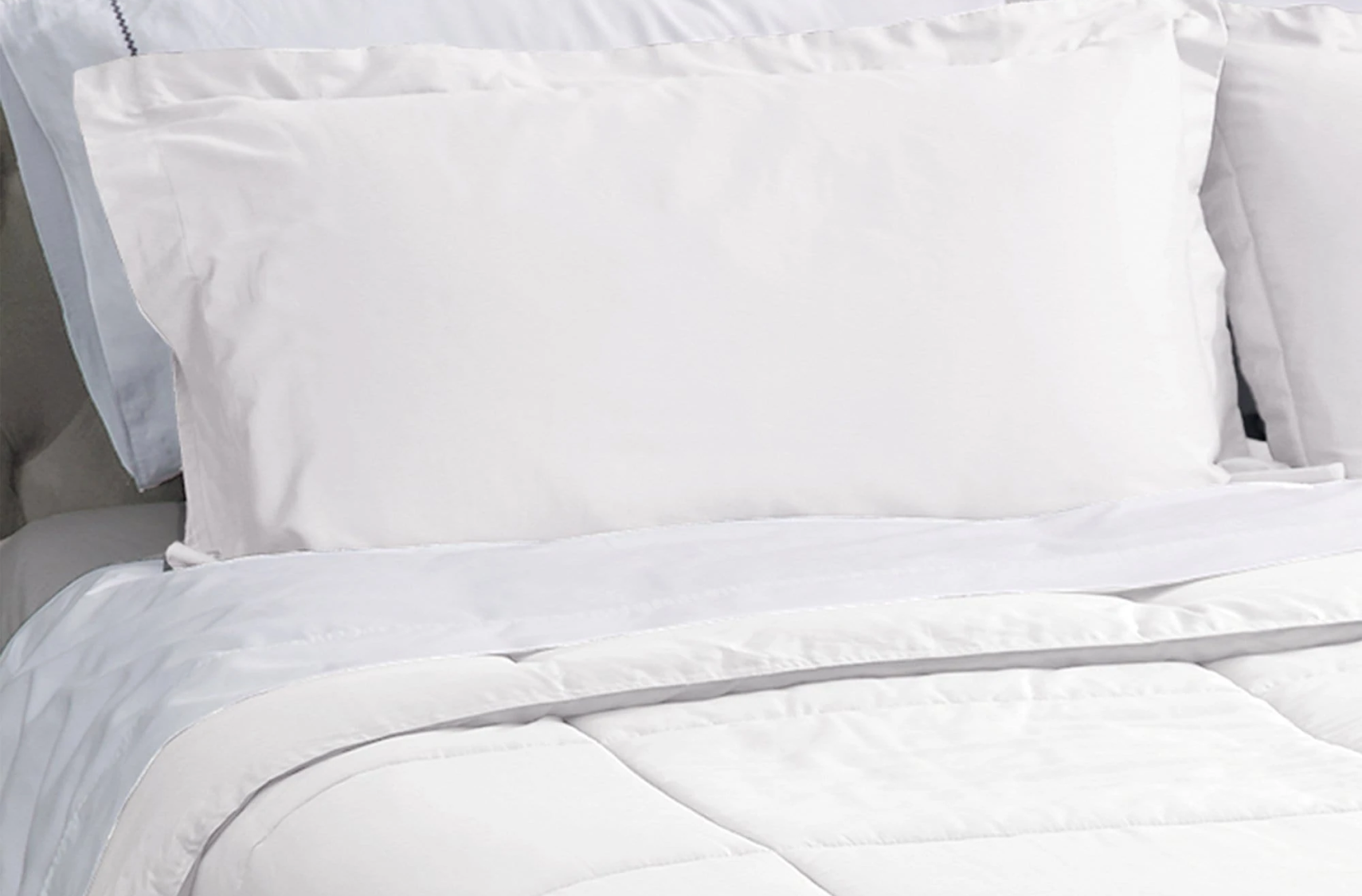 Finish off your luxury bedroom look with 100% cotton sateen shams that perfectly match the Easy Bed Making Comforter.
shop now
A Small Daily Change to Improve Your Life
Making your bed every day may seem like a small accomplishment, but it brings huge results! It's not just our personal opinion – there's scientific research to back it up.
Be Happier
... of bed-makers consider themselves happy, while 62% of non-bed-makers consider themselves unhappy.(1)
Increase Productivity
... of bed-makers believe their habit helps increase their productivity for the rest of the day.
Get Better sleep
... increase in likelihood of getting a good night's sleep found in everyday bed makers compared to non-bed-makers.
Shop The Comforter
Quality Sleep

by Design

We believe getting a good night's rest shouldn't be left to chance. We carefully designed all our products to fulfill the dreams of customers and go above and beyond the strictest industry standards.
In the
Spotlight
Our products were approved by the pickiest customers when Covermade® was invited to be a part of the swag bags gifted to celebrities at The Intercontinental Hotel in Beverly Hills for the Golden Globe awards.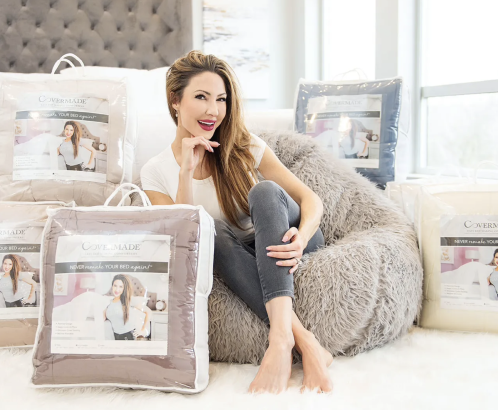 HI! I'm
Natalie
As they say, "Necessity is the mother of invention," and Covermade's story proves it totally true! After endless rushed mornings, battling over the covers at night, and wasting time remaking my bed every day, I launched Covermade. Years later, I'm happy to say that our products have helped thousands of customers get better sleep and free themselves once and for all from the hassle of remaking their bed every morning. I hope you'll love Covermade just as much as we do, and I can't wait to hear about your experience.
Natalie, xoxo
Why Customers Love Covermade®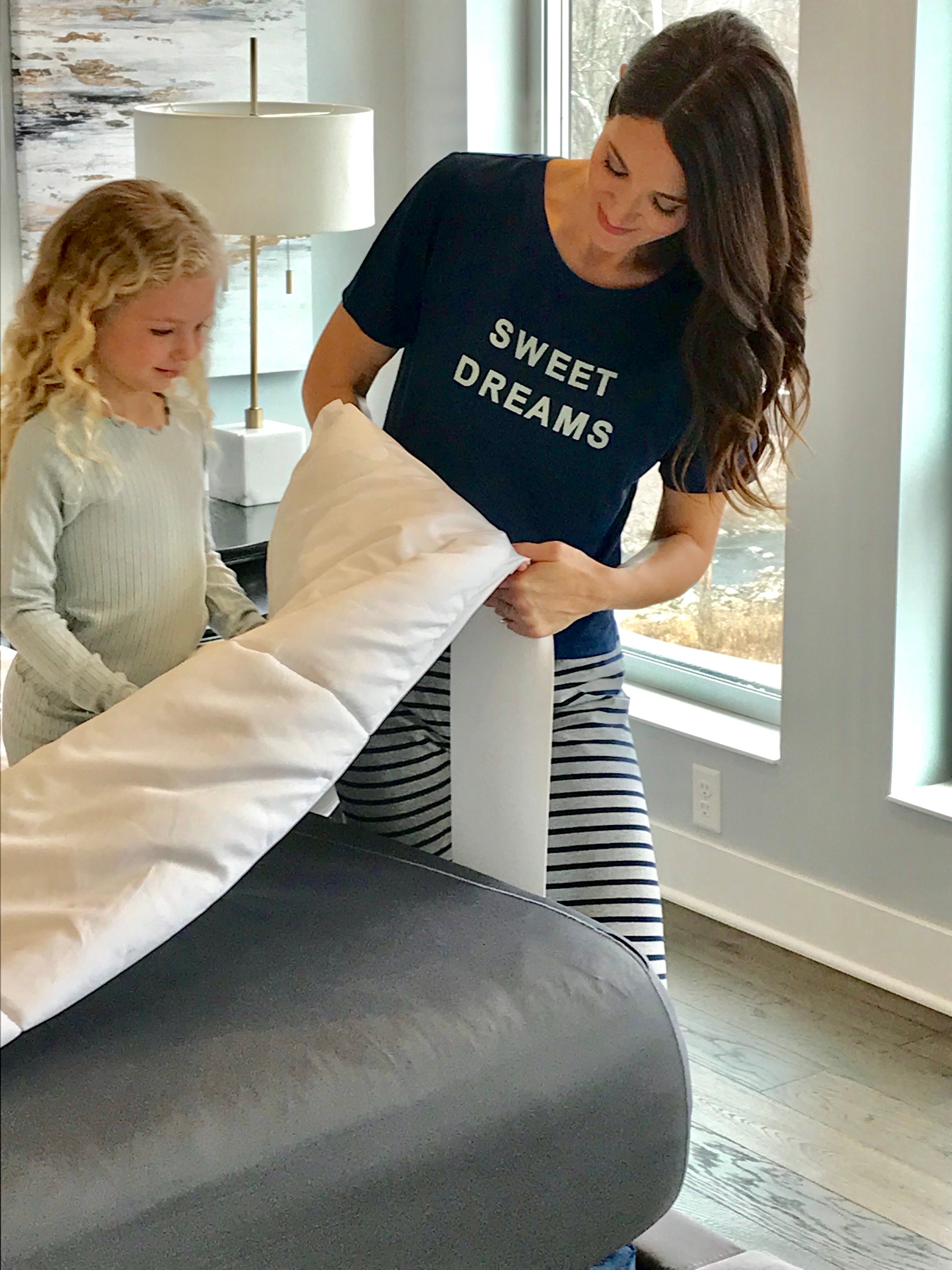 Life changing and so comfy!
I found this Covermade Comforter while searching for new bedding and decided to try it, and OH MY GOD. The comforter (and even the sheets!) did not move one bit during the night!!! In addition, it's the perfect temperature.
- Jamie, Verified Customer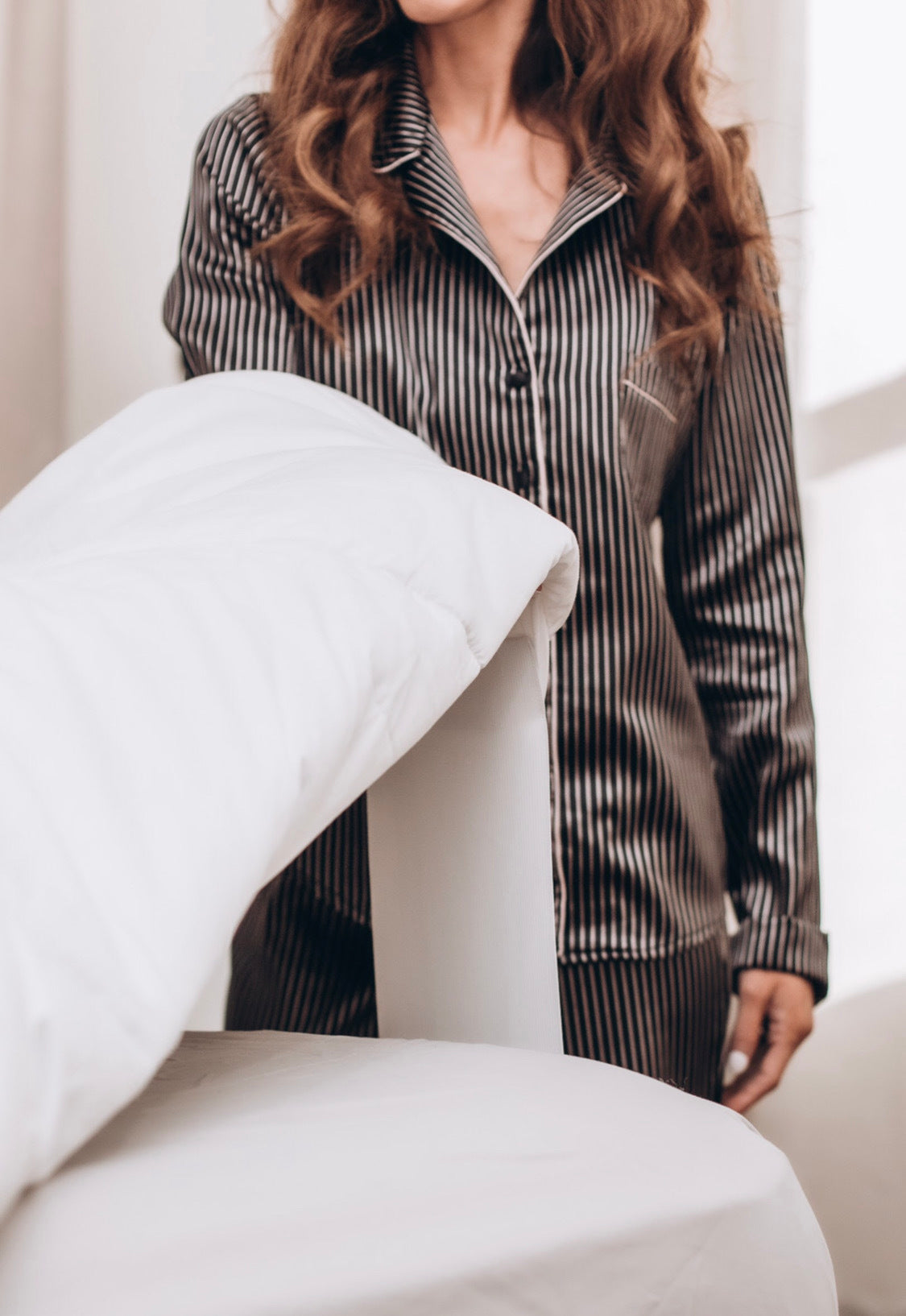 This comforter is a game changer for cover stealers!!
"Since having Covermade, making the bed is so much quicker and easier than I ever thought it could be. I highly recommend this for anyone, it just makes your nights and mornings better!"
- Eti, Verified Customer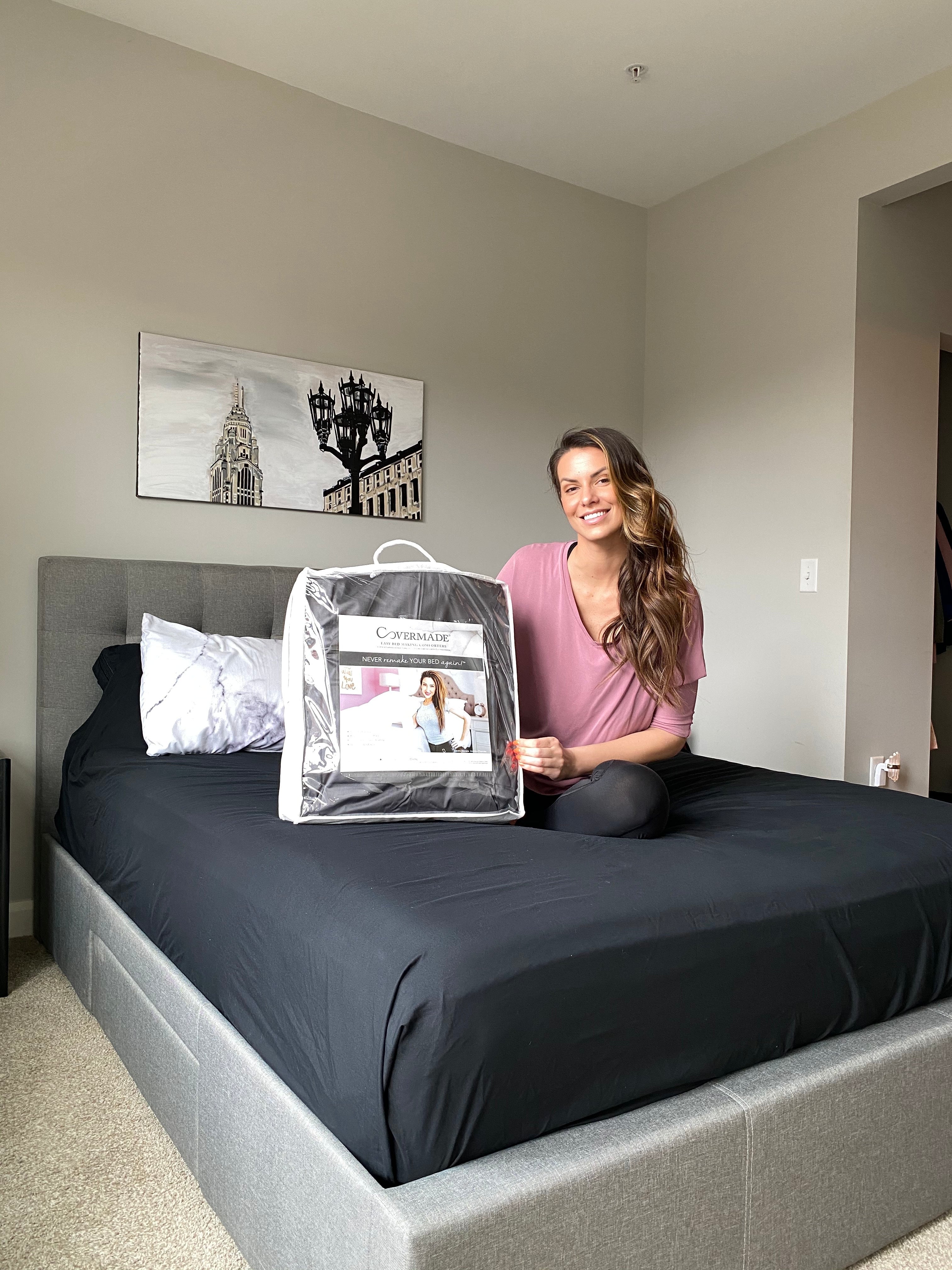 Easy bedmaking for everyone!
"So good! I'm such a restless sleeper and a lazy morning person so this is the perfect solution. So simple but absolutely genius. The elastic doesn't make you feel confined at all which I loved. Perfect for the middle schooler through young adults in your life who is NOT a morning person!"
- Ashley R., Verified Customer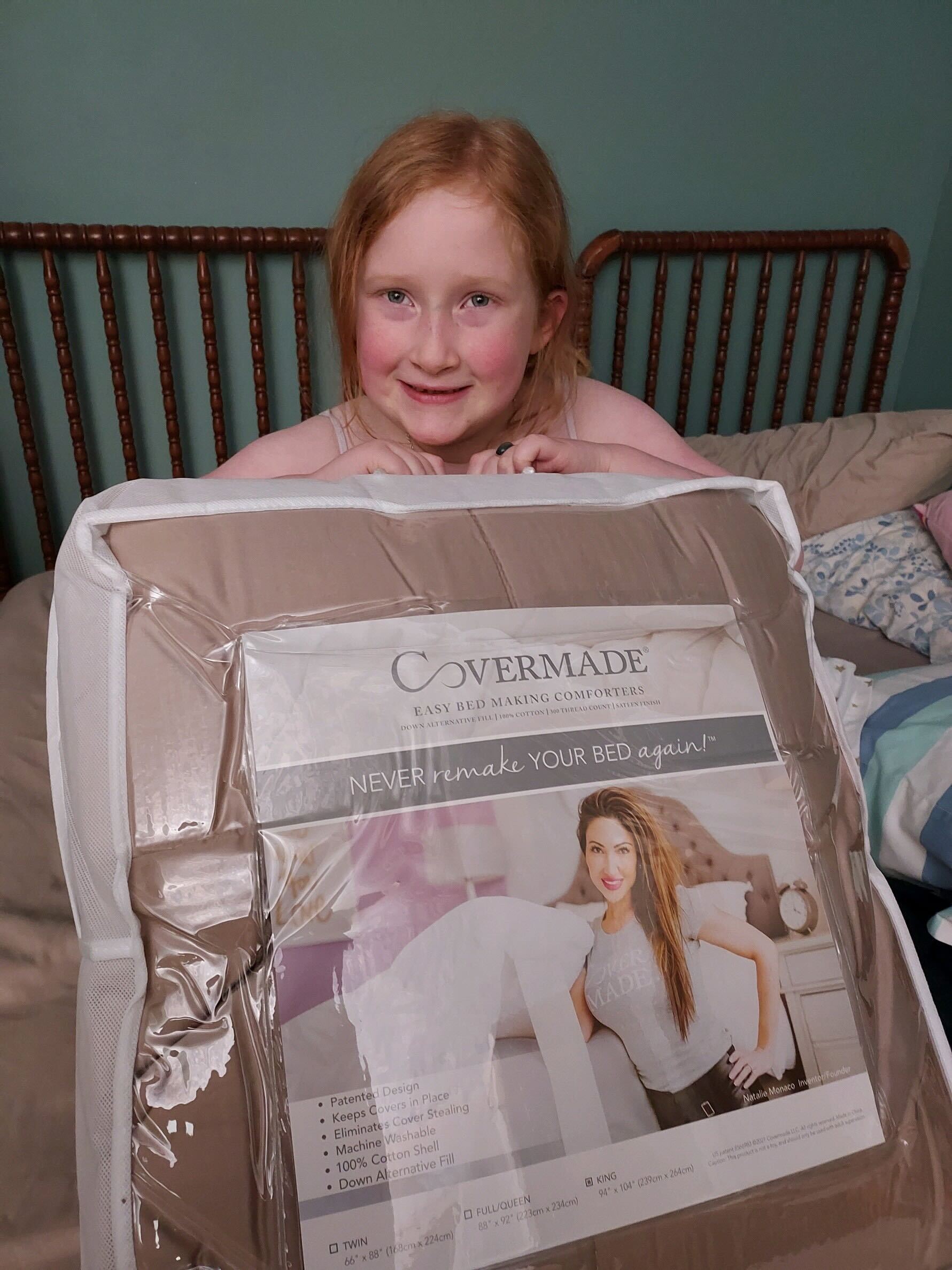 Easy bedmaking for everyone!
Besides being really good quality, this product literally made my daily life easier! I ordered for my daughters bed. Now, my 5 year old is happily making her own bed everyday and is so proud of herself. She was never able to before because she is a bed thrasher... pillows, sheets and comforter would be a tangled mess every morning. NOT ANY MORE!.
- Shannon, Verified Customer
Now, Want to Sleep Better & Free Up Your Morning Time?
Experience Our Easy Bed Making Comforter
Make Your Bed in 10 Seconds
Stay Covered Without the Cover Fight
Enjoy Sweat-Free, Luxurious Sleep in Every Season
Shop The Comforter

Questions? We're Always
Here for You

Chat with Us
We're available to chat live

Email Us
customerservice@covermadebedding.com

Our Socials